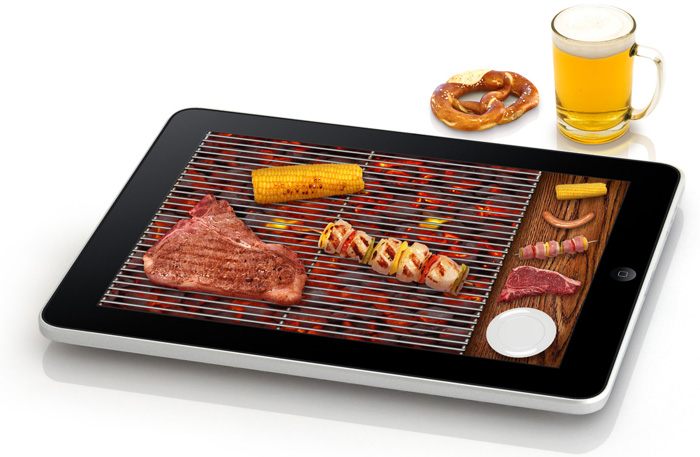 To some it's an iPad, to us it's the most impressive BBQ in the world. As soon as we had our hands on the iPad, it all became clear: finally, Grillmeister in glorious high definition. With Grillmeister HD we can once again declare the BBQ season officially open.

Grillmeister HD - Sizzling details on the iPad
Crisp colors and clear sounds

Last year we turned your iPhone into the hottest grilling gadget around. Now you can experience photo-realistic detail, rich colors and mouth-watering sounds in incredibly sharp resolution on your iPad.


Fire up the grill in HD

Serve up juicy steaks, spare ribs, kebabs and hot dogs in mouth-watering detail for your friends on Twitter, Facebook or by email.


Making of Grillmeister - it's all in the detail

See how much care and attention went into Grillmeister HD, with the "Making of Grillmeister". The high quality photographs and our aim for a realistic BBQ simulation on the iPad is now a reality.


The Grillmeister story continues...

Grillmeister HD doesn't just add more detail and higher resolution, you also have the choice of more tablecloths, serving plates, cutlery and garnish. Pick up, turn and flip your food with the iPad's multi-touch display.

New details and features

Enjoy mouth-watering high resolution
Turn food with your fingertips
Use more space on your grill
Pick up your food and see if it's done
Choose from more serving plates
More garnish and side dishes
Grilling tips and tricks